This report analyses the basic salaries (not including bonus and sign-on) across Front Office, Back Office and Technology for the quant trading industry over the past three years (2020, 2021 and 2022). The report uses data from a universe of 72 quant hedge funds and proprietary trading firms, globally.
Jump to:
This analysis has been compiled using salary data extracted from H1B Visa filings. We believe H1B salaries do not substantially deviate from the local rate and are therefore a good/strong reference point.
We would like to point out that following the Jan 2020 introduction of the Labor Law Section 194 in New York, and similar rules in other states, it became illegal to ask for current or historical salary data and so H1B filings provide the only factual indicator. Again, we would like to stress that this report should only be used to compare basic salaries, as there is no publicly available data on extras (bonuses, sign-on etc). Also, we were unable to break down roles by level of seniority which may skew figures, however base salaries do tend to cap out around the $250-300k mark across the board.
We broke down the sample universe into Front Office & Back Office and Technology in software engineering, Dev Ops, Infrastructure and Project Management & Business Analysis (PM & BA).

For a more detailed analysis by job title, company or location please click here
Overview
The number of H1B Visa Filings are as follows:

The table shows an overall spike in visa filings during 2021 which does fit the narrative of an incredibly tight and competitive labour market. We had expected to see similar demand during 2022 however this did not play out with visa filings dipping overall by nearly 5%. Visa filings are usually agreed and submitted in the first half of the year so the recent tech redundancies/crypto meltdown will not have filtered through yet. Accordingly, we expect to see a further decline in Visa filings for 2023 as the local labour market conditions improve.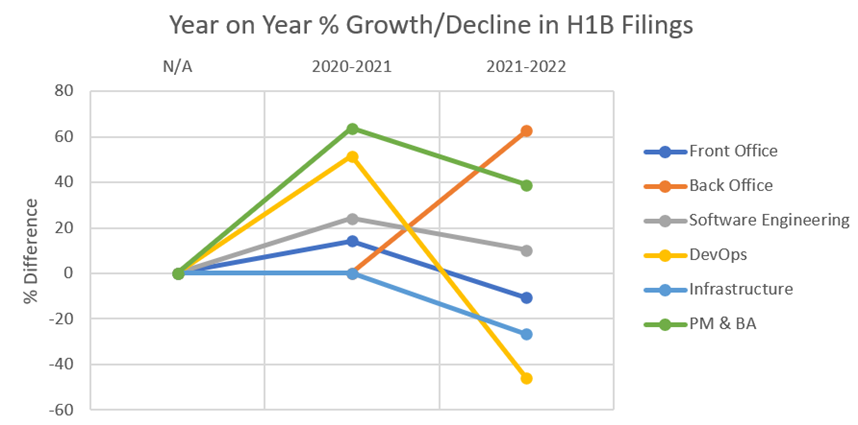 Average Salaries

Average Salaries continued to tick upwards across the board. The biggest leap (20% from 2021 to 22) was in Infrastructure however this may be due to a 26% decline in Visa filings that year that have skewed the figures with more senior hires. Either way, the overall increase last year was nearly 10% which when taking inflation into account is maybe not as generous as it seems.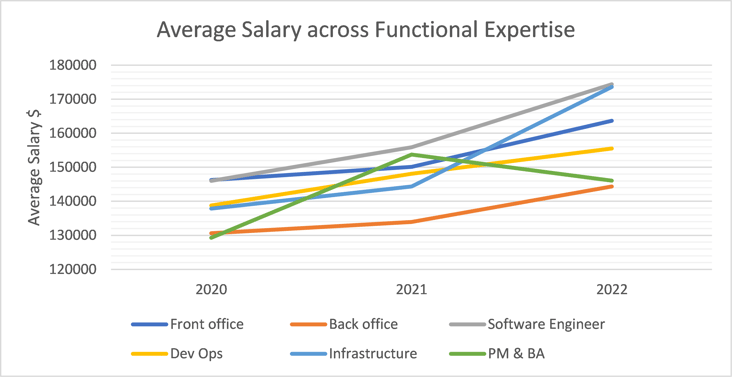 Location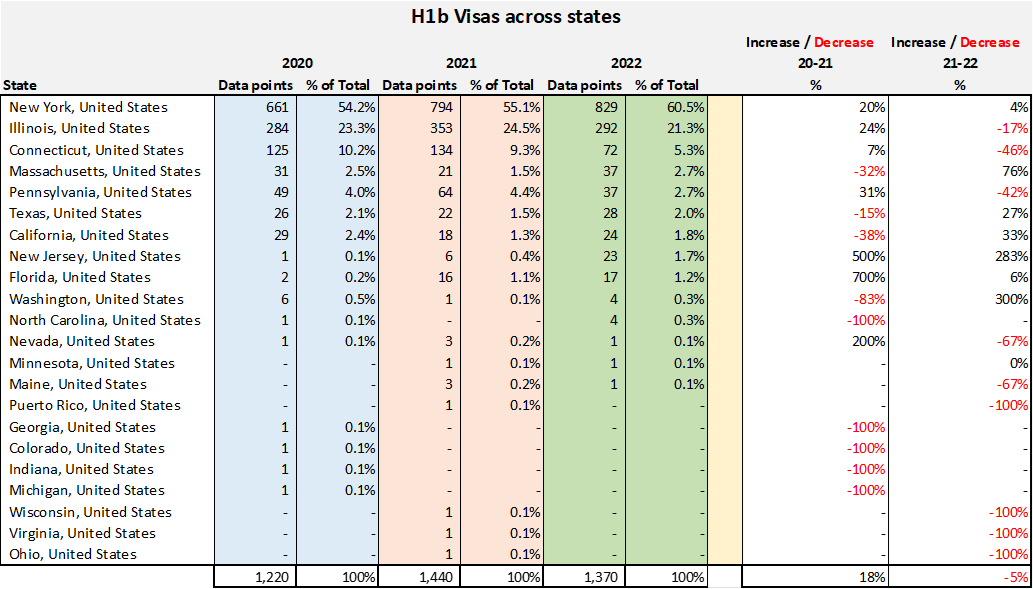 The big financial hubs in the US swallow up between 80-90% of all H1B filings with NY taking the lions share. The number of outlier states appears to be dwindling, no doubt as employers push for people to get back into the office.

Top 10 Visa Sponsors

For two years in a row Citadel Asset Management was the largest sponsor from our universe (if you included Securities, Ken was by far the biggest sponsor). Millennium and Two Sigma pushed them into third in 2022. Two Sigma has actually increased their Visa filings by c. 20% year on year. Akuna Capital leapt up the rankings in 2022 however we suspect they might drop back out in 2023 given the recent redundancies.
2020

2021

2022

Who pays the most ?

The range in the front office is pretty wide although when you take into account total compensation (including bonuses) for senior hires, base salaries do hit a ceiling (usually around $300k with the odd outlier).
To determine who pays the most from our universe, we ranked based on highest salary included in the H1B filing, rather than average salary (although we do have that information in our corporate report). We should caveat once again, this is based on salary and does not include bonuses or sign on payments.
If you have any specific questions or would like to confidentially benchmark your own salary feel free to get in touch here
Front Office

Back Office

Software Engineering

Dev Ops

Infrastructure

PM & BA


Additional Information
If you are a corporate entity and would like access to an online dashboard with the ability to drill down into the complete data set (firm, location and/or job title) please click here.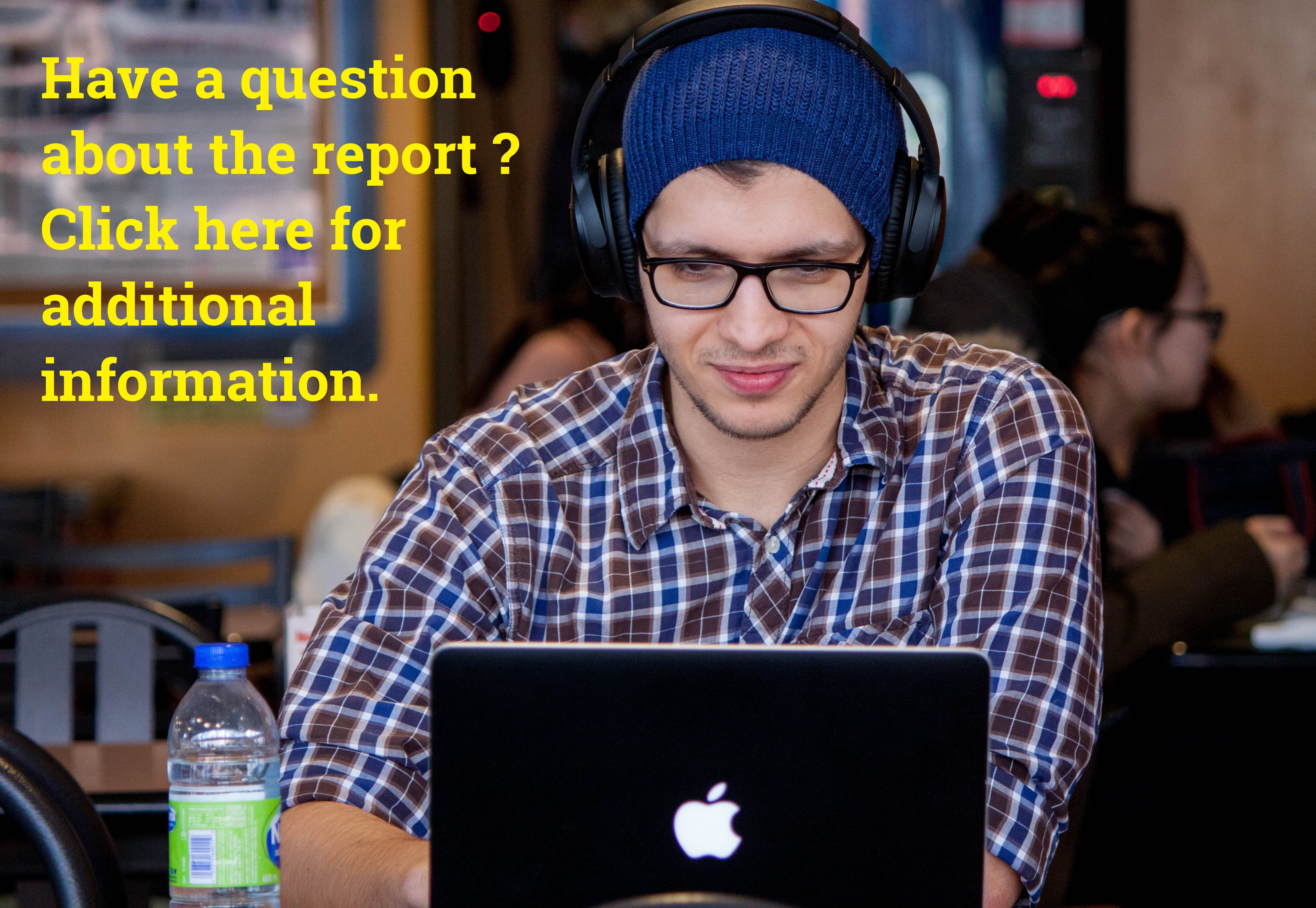 If you would like to confidentially benchmark your salary or discuss the report with one of our consultants please click here.
Sample Universe List