and the Jeopardy Question is....Who is RSJ

RSJ has been a silent but omnipresent force within the futures markets, particularly STIR futures, for nearly twenty years. Founded by Karel Janecek in 1994 they placed their first trade on LIFFE (now ICE Futures) back in 2002 with their first fully algorithmic trade taking place two years later in 2004.

RSJ has expanded from their HFT roots into four separate divisions which wrap up into a holding company RSJ Group.
RSJ Securities

is the core HFT business comprised of quants, traders and developers all based in Prague.

RSJ Custody

provides back office operations for RSJ Securities.

RSJ Investments

is the vehicle for their diverse, long term investment portfolio which includes real estate, agriculture, engineering and even hotels in Zanzibar.

RSJ Foundation

is the charitable foundation for all of the RSJ group and employees philanthropic activities.


RSJ Group
All four divisions are based in the same office and there appears to be lots of collaboration across the group. The group has ten shareholders comprised exclusively of RSJ employees. Exact staff numbers are difficult to gauge however from our research we believe there is approx. 90 employees across the RSJ group broken down as follows.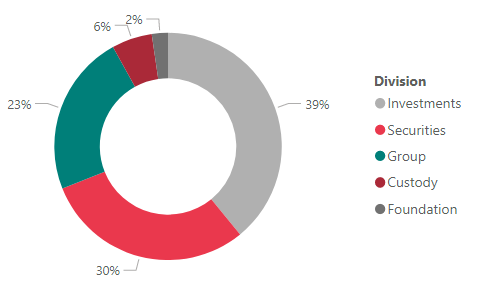 The vast majority of employees studied in a local University with the largest alumni hailing from Charles University - this is unsurprising given a long term collaboration between RSJ and the Faculty of Mathematics and Physics and a signed joint "Statement of Cooperation".

RSJ Securities
The first trade RSJ ever placed was in 2002 with their first fully algorithmic trade taking place two years later in 2004 on LIFFE. The firm grew under Karel Janecek expanding to trade across London, Frankfurt and Chicago. Karel stepped down in 2012 handing the reigns to Libor Winkler.
A scientist by training, Libor was the first researcher to join Karel and his brother back in 1999. RSJ currently trades across :

As standard for HFT firms, the company is very guarded about their operations however back in 2013, an RSJ analyst, Jakub Kučera, published a paper Definitions, benefits and risks of high frequency trading.
Unfortunately the paper is in Czech.... however with the help of Google we have translated into English. It's a bit dated and in Google translated English but you can download a copy here.
RSJ Securities has a grey box approach to trading with traders optimising and managing strategies in live trading whilst quants and developers develop new alpha models and code up into production.
Despite trading globally, everybody is based in Prague.
RSJ Investments
RSJ Investments manages through several sub-funds and open-ended unit funds a broad portfolio of investments into real estate, agriculture, industry, and services. For example, in Q2 2012 their property sub-fund invested in Zuri Zanzibar, a luxury resort in Tanzania. The resort is doing very well since opening, being the first hotel to receive the EarthCheck's Sustainable Design Gold Certification as well as heavily focusing on sustainable architecture, preserving culture, and reducing construction impact (values that align with RSJ's vision for the future).
Another intriguing pair of investments made by RSJ are in Algamo and Mostek Energo, the former is a Czech industrial biotechnology company and the latter a bioenergy power plant. These projects are in the same building and both cooperate with each other, which shows how in-depth RSJ's investments really are. Algamo grows astaxanthin, which according to them is the strongest antioxidant available. It is the pigment which gives salmon it's signature colour and may help prevent cell damage and support the body's functions. Mostek Energo is a power plant which generates electricity from biomass; they also produce their own fuel pellets which can be used directly by the plant or sold on.
According to Czech Capital Market Associate, RSJ held CZK 3,322,474,839 (c.$152m) assets under management as of 31 June 21.
Karel Janecek
We can't analyse RSJ without a nod to their charismatic founder Karel. Born in Plzeň, Czech Republic in 1973, Karel developed an interest in the mathematics of gambling in the 90's. He developed a simulator for advantage play (legal methods of beating the casino) for Blackjack called "Statistical Blackjack Analyzer". According to his blog
this program was nine times quicker than it's nearest rival and the first time Karel made serious money (based on this experience it's almost inevitable he would end up in HFT).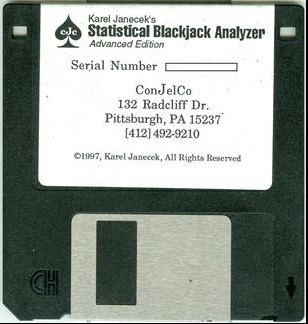 He graduated in 1997 from the Faculty of Mathematics and Physics of Charles University in Prague, majoring in theory of probability and mathematical statistics. He established RSJ in 1994 (aged 21) however only actively started trading from 2000 onwards whilst completing a PhD in Mathematical Finance at Carnegie Mellon. In 2004 he published a paper What is a realistic aversion to risk for real-world individual investors? which gives some insight into his view of the world during the early RSJ days. Despite stepping away from day to day management of RSJ in 2014 he has continued to publish. His most recent paper Optimal investment with high-watermark fee in a multi-dimensional jump-diffusion model
As RSJ has grown so have his interests; in 2012 he began to tackle corruption in the Czech Republic culminating in a law suite against, then president Václav Klaus. His many other philanthropic activities include a focus on sustainability, education and advancing healthcare.
Karel is famous within gambling circles for his work on Blackjack and optimal betting theory. I wonder what odds we could get on Karel moving into politics and one day becoming president of the Czech Republic....